EBRHA's much-anticipated Annual Trade Expo is back this fall! Join us on September 29, 2021, at the Sequoyah Country Club in Oakland, CA, for our EBRHA 360 Trade EXPO – 2021. The spectacular Sequoyah golf course is the perfect backdrop for housing providers and suppliers to interact face-to-face, share rental housing best practices, and understand the latest policies impacting rental property owners and managers. The venue offers expansive indoor and outdoor spaces, ideal for safe interaction and social distancing.
We're excited to reunite in person with our members and the East Bay rental housing community after a long, unanticipated hiatus. Enjoy the tranquil setting and breathtaking views of the country club as you expand your knowledge and forge meaningful connections with fellow attendees.
Owners/managers of rental property in Alameda and/or Contra Costa counties and suppliers serving East Bay housing providers can attend. Suppliers include Government agencies, Accounting & Tax professionals, Attorneys, Banking/Lending companies, Builders/Remodelers, General Contractors, Electricians, Financial Planners, Property Maintenance and Management companies, and other service providers such as Insurance Brokers, Security Services, Pest Management, and Litigation Support Services.
Discover new solutions to rental housing challenges, expand your network of like-minded professionals, and elevate your knowledge on current rental housing policies and practices, all under one roof in an action packed trade EXPO event!.
EXPO TICKETS ARE SOLD OUT ONLINE!
Virtual tickets are still available:
EBRHA 360, the association's newly branded annual trade expo, will provide a comprehensive perspective of what it takes to succeed as a rental property owner or manager in the East Bay. Covering a variety of topics that are relevant within the rental housing industry, EBRHA 360 promises an elevated, immersive experience that empowers housing providers with the knowledge, tools, and resources they need to stay on top of a constantly evolving rental property landscape. 
EBRHA to donate all proceeds from expo ticket sales to four local nonprofits:
The East Bay Rental Housing Association (EBRHA) is a full-service nonprofit organization serving the rental housing community in Alameda and Contra Costa counties. The association was established over 80 years ago and has continued to dedicate its services towards promoting fair, safe, and well-maintained residential rental housing that is compliant with local ordinances and state/federal laws. EBRHA offers members city-specific and timely education, one-on-one property management advice, rental forms, networking opportunities, and advocacy at the state and local level.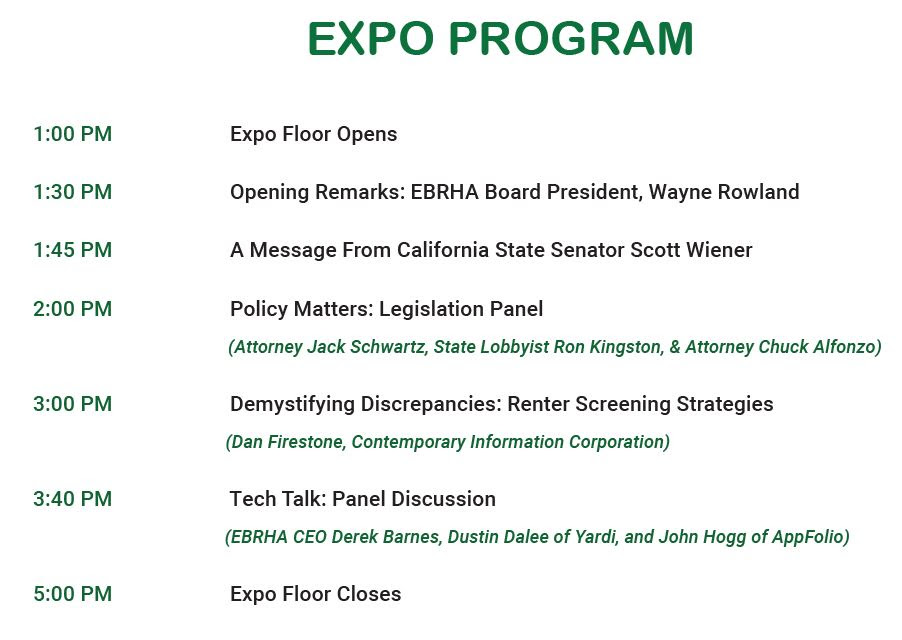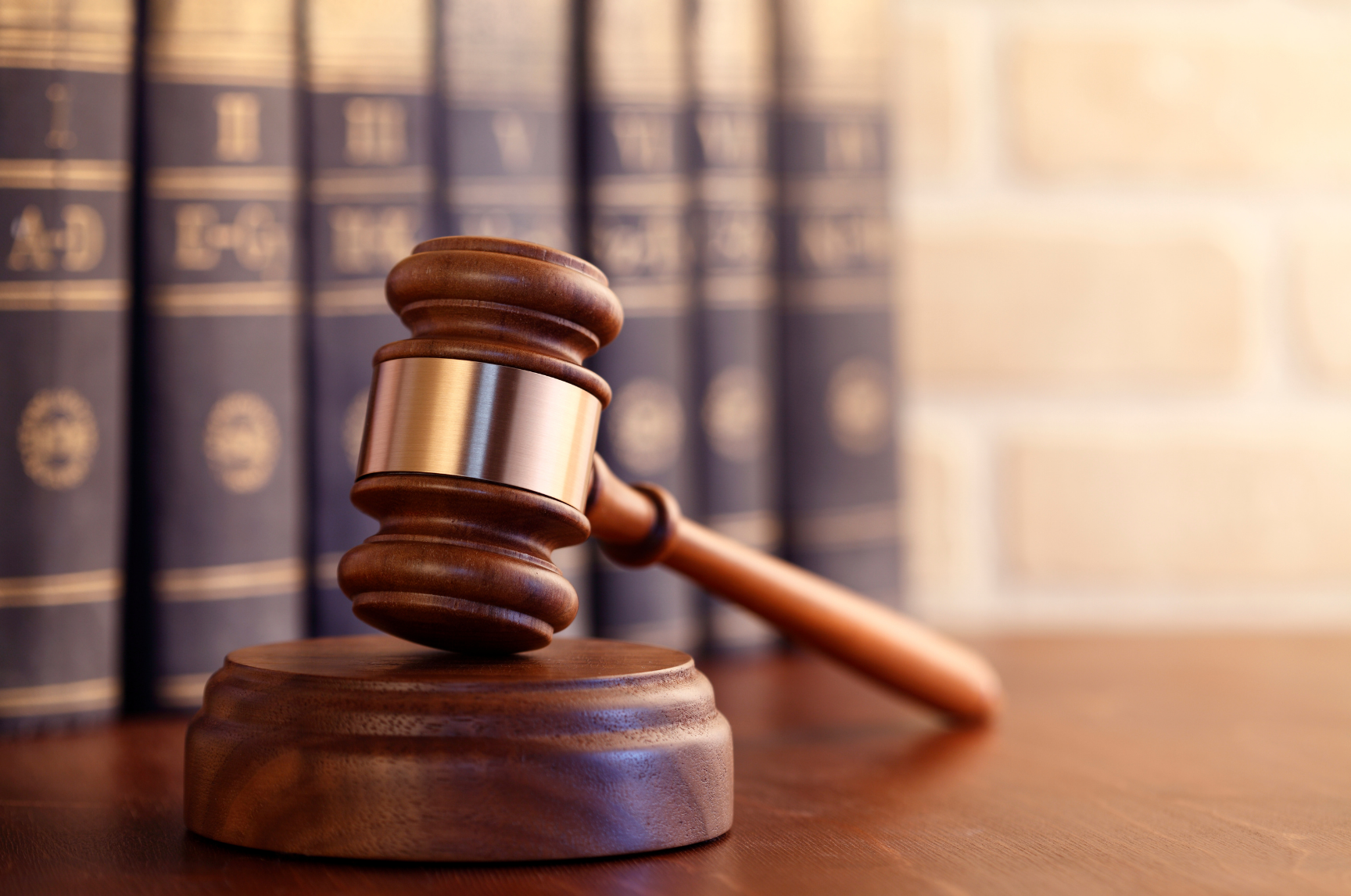 Panel Discussion on Legislation Impacting Housing Providers
Join us at the 
EBRHA 360 Trade Expo
for a rousing panel discussion covering the hottest updates on local, state, and federal laws impacting the East Bay rental housing community! The event will be held 
September 29, 1-5 p.m., at the Sequoyah Country Club, Oakland, CA.
Led by an influential panel of California lobbyists and real estate attorneys, the discussion will include:
Crucial information on complex and current rental housing laws

Eviction moratorium and emergency rental assistance updates

Strategies to combat unfavorable rental housing policies

Housing provider support: resources and avenues

Overview of impending rental housing laws

And more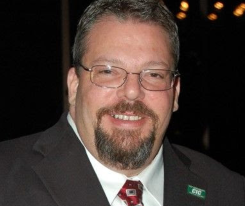 About the Presenter:
Dan Firestone is the Senior Vice President and Director of Contemporary Information Corporation (CIC), a nationwide applicant screening company providing residential, employment, and business entities with quality background screening reports and other products and services since 1986.
Dan has served on various industry-related committees and lobbies in Washington DC and across the nation, fighting rigorously to help defeat legislation that will ultimately damage the industry. He is SAFC – II FCRA certified and is also a licensed private investigator.
DEMYSTIFYING DISCREPANCIES
Key Strategies for Effective Renter Screening
 Background screening is arguably the most important part of a housing provider's responsibility, but poor practices and new laws make learning about your applicants more difficult. Join us for a presentation on "Demystifying Discrepancies" at the EBRHA 360 Trade Expo (September 29, 1-5 PM), and learn how to safely and confidently use background checks while navigating upcoming legislation.
Your commitment to effective screening strategies and attention to detail will be well worth it when you find the right renter for your property. You will increase your net operating income (NOI), decrease future resident problems, and maximize your property's potential.
Topic areas include:
Rental Application Best Practices

Red Flag Ruling

Credit Criteria & Questions to Consider

Criminal Background Best Practices

Laws and Restrictions Impacting Resident Screening

And More
EBRHA 360 Trade Expo Guest Speaker
We're thrilled to announce that Senator Scott Wiener (District 11) will provide an important perspective on the recent passage of his housing legislation at the EBRHA 360 Trade Expo!  Senator Wiener will elaborate on how Senate Bill 10, recently signed into law, creates a streamlined process for cities to zone for missing middle multi-unit housing without having to go through often-years-long environmental reviews.
Senator Scott Wiener represents San Francisco and northern San Mateo County in the California State Senate. Elected in 2016, Senator Wiener focuses extensively on housing, transportation, civil rights, criminal justice reform, clean energy, and alleviating poverty. He chairs the Senate Housing Committee and is Vice-Chair of the California Legislative Jewish Caucus. He is the immediate past Chair of the California Legislative LGBTQ Caucus.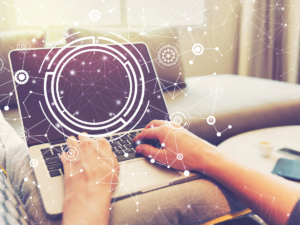 Redefining Your Business with Property Management Software
We're excited to announce a thought-provoking conversation at the EBRHA 360 Trade Expo! Join us for "Tech Talk," an eye-opening discussion on the latest trends and cutting-edge technologies that are reshaping the rental housing industry and streamlining property management through the power of automation, increased efficiency, and seamless communication. Moderated by EBRHA CEO Derek Barnes, this session will feature insights from Dustin Dalee of Yardi and John Hogg of AppFolio.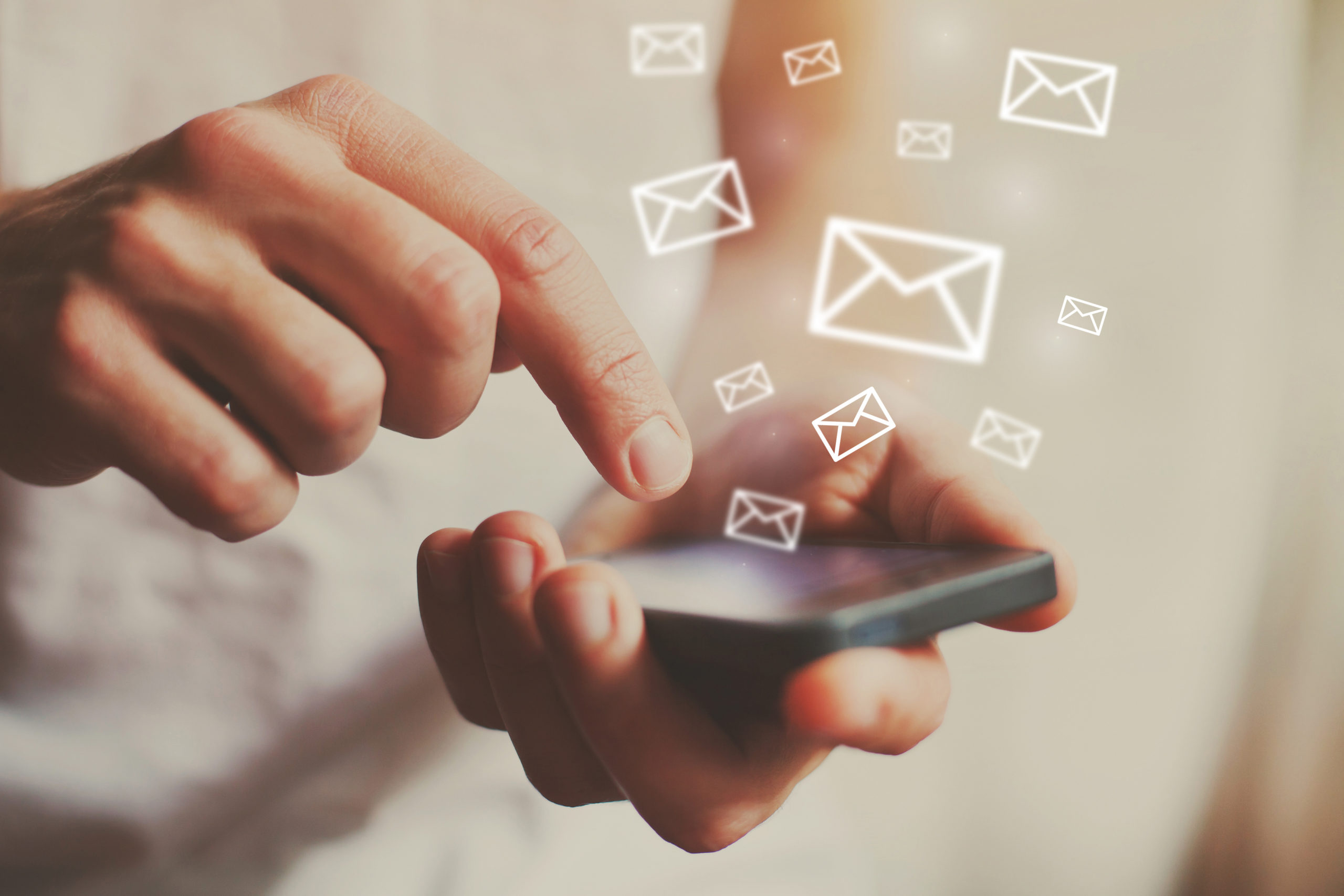 Subscribe
Subscribe to emails now to stay informed on important EBRHA Expo updates as well as legislative information, online events, relevant local rental housing news updates, our monthly newsletter and more.
Subscribe to Emails Now:
Click Here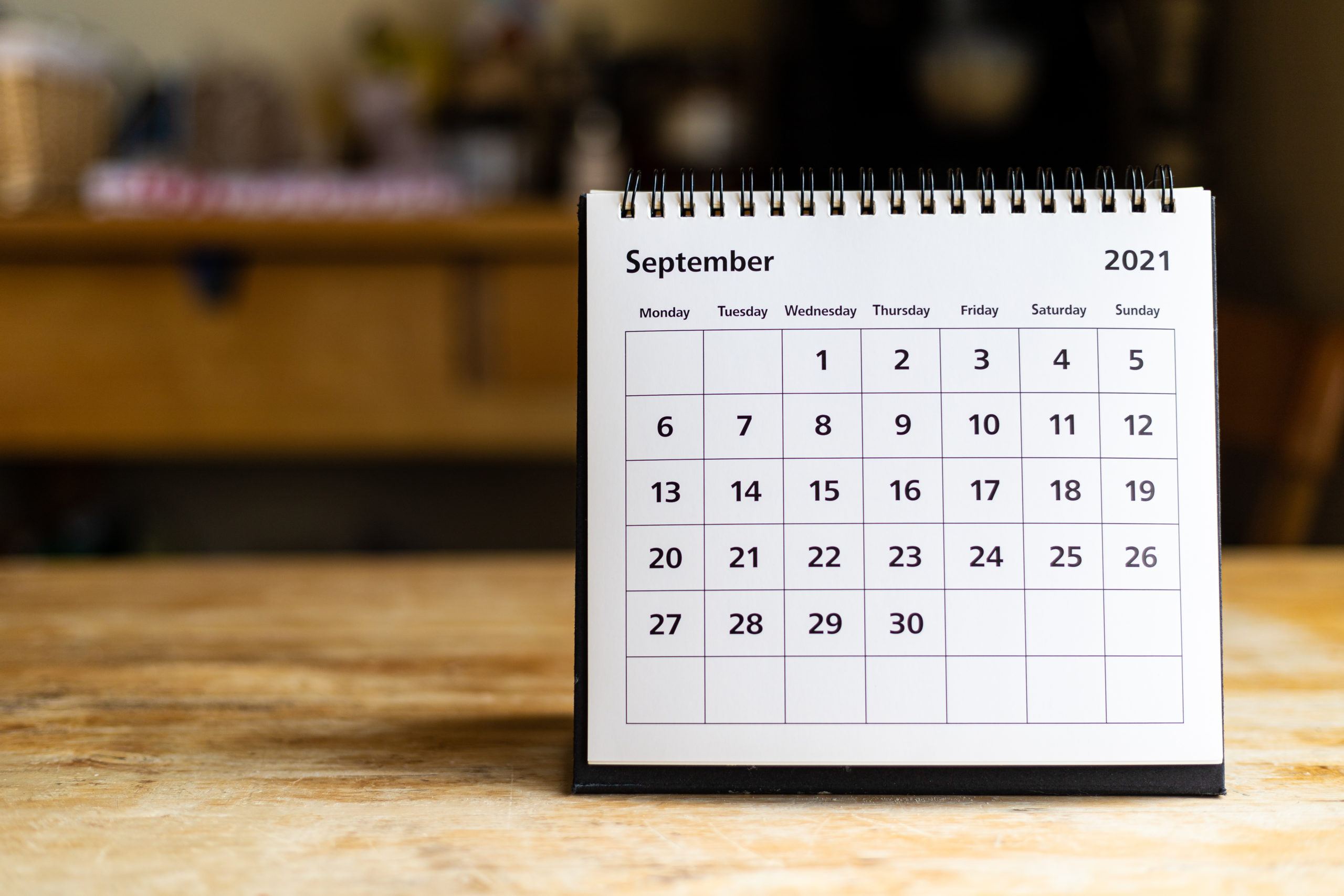 Calendar of Events
Keep yourself busy until the Expo by signing up for EBRHA's educational courses, monthly property owner roundtables, member meetings, and more. Non-members are welcome at our events as well.
View of Our Calendar:
Click Here